Storage Tank Removal and Remediation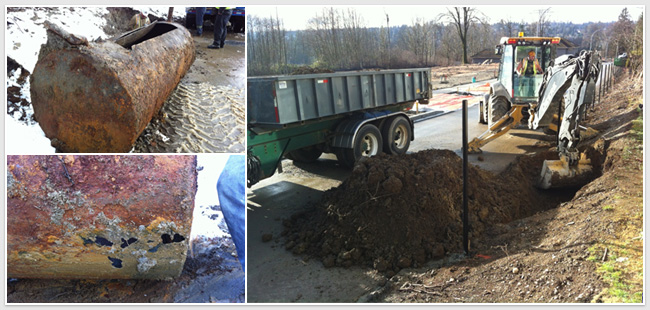 Storage tanks are a concern because they are potential source of pollution, contamination and liabilities. Under certain conditions, they may also pose a fire and explosion hazard and create obligations for owners. Universal Environmental Services (UES) staff has extensive experience to provide services related to the management of storage tanks that contain chemical products or fuels including heating oil, motor oil, bunker C, waste oil, gasoline and diesel. We have overseen the removal, in-place decommissioning, and remediation of many underground storage tanks (USTs) and managed replacing them with aboveground storage tanks (ASTs) to reduce risks and liabilities on industrial, commercial or residential properties. UES provides professional, efficient and cost effective assessment, recommendation, removal, and remediation, if required, to assist property owners and managers in their decision making process and reducing liabilities.
We understand your project is unique and our team has proven scientific and engineering expertise to develop practical and cost effective solutions to advance your project in an environmentally safe manner.
Our services include:
Locating buried storage tanks and piping and on-site analysis;
Manage tanks decommissioning and collect samples for on-site and laboratory analysis to ensure regulatory compliance requirements are satisfied;
Decommissioning planning, construction and contract management;
Remediation system design (in-situ/ex-situ), laboratory and field pilot testing and analysis, evaluation, feasibility and implementation;
Development of cost effective site remediation and cleanup plans; and
Project documentation, management and report preparation.